When Sarah Hodgson and her partner Tim Kirby moved to New Farm 22 years ago with three small children in tow, it quickly became apparent that living in the house came with certain obligations.
"For a few years we would have descendants of the original owners turning up asking if they could have a look around and reminiscing about when they used to visit the house," says Hodgson. Strangers even pull up on to the drive on a Sunday afternoon asking if they can have a tour: "I don't think I've ever said no."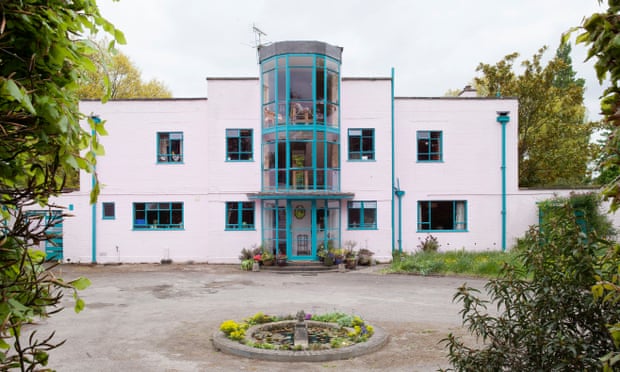 A modernist gem, with sleek horizontal lines, flat roof, pale pink walls and turquoise steel window frames, New Farm isn't the kind of house you expect to find hidden behind a hedge in rural Essex. But in fact this area has form when it comes to pioneering architecture. Just a few miles away, Braintree was the home of the original Crittall factory which made the steel window frames so emblematic of the "British modern" style after the First World War.
Some of the earliest examples of this architecture can be found in Silver End, the village which founder Francis Henry Crittall built for his workers just outside Braintree. His son WF Crittall (nicknamed "Pink") had dreams of becoming an artist but eventually joined the family firm, pouring his creative energy into the design of his house, New Farm, which he built in 1934.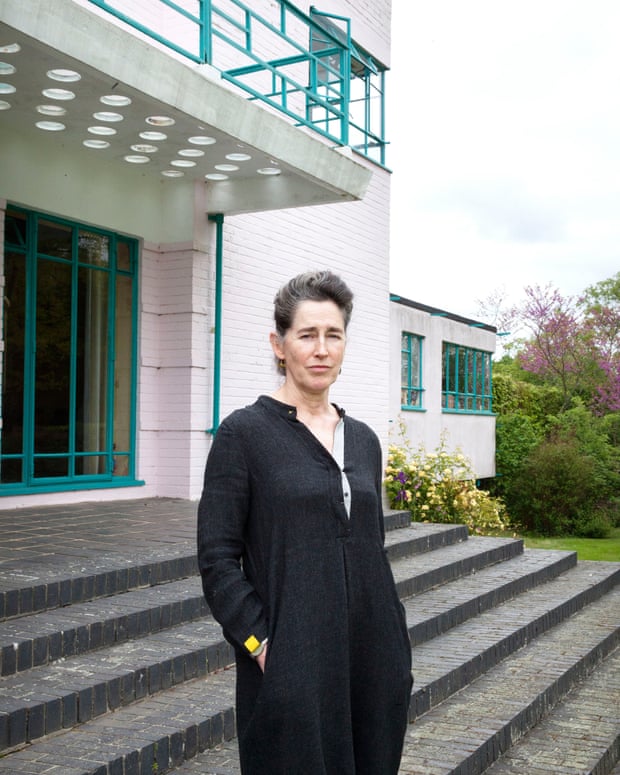 The moment you step through the front door, Pink's artistic flair becomes apparent: from the three-storey glass and steel "tower" which floods the entrance and staircase with light, to the beautiful inlaid wooden star on the hallway floor. Pink worked with the leading architects of the age to create features such as the octagonal wood-panelled dining room and the imposing concrete first-floor balcony which filters light on to the garden terrace below through a series of glass portholes.
Metal plays a starring role, from the window frames to the striking green and red steel staircase banister and even the skirting boards and door frames. "Because he was going to live here, he put a lot of thought into it and everything was really beautifully designed and clever," says Hodgson. "Almost everything still works."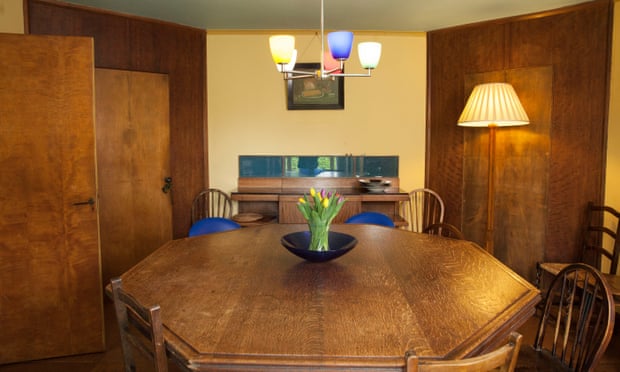 So how to go about furnishing a modernist masterpiece? New Farm today feels like a lived-in family home rather than a shrine to minimalism. "We've not been precious about it," says Hodgson. "We never felt that it had to look like a 1930s wonder house because that's not how it was when the Crittalls lived here. Although it looks quite striking from the outside, inside it was designed like a traditional country house."
Where possible they have kept the original fixtures and fittings. In the sitting room and library the shimmering oriental wallpaper, which the Crittalls had brought back from one of their factory visits to China, is still intact, although its patina has dimmed over time. "It must have been quite wild when it was new," says Hodgson. And in the hallway she replaced the original grass wall covering. "It's very fragile but it has this lovely warm glow."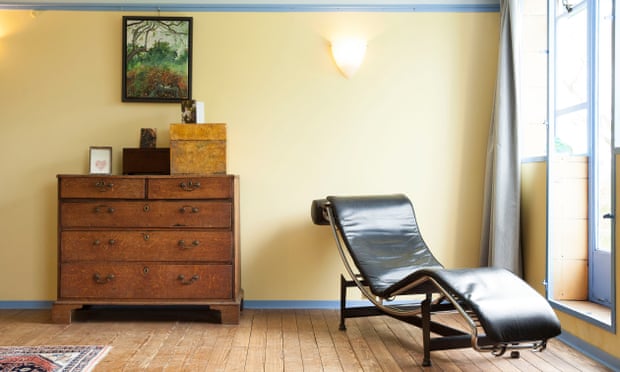 Although there are some period pieces – a pair of art deco bedside cabinets, a 1930s Steinway baby grand piano, a replica Le Corbusier lounger – it sits alongside furniture which the couple bought in the 1980s and the odd vintage find from local auctioneers Sworders.
Owners of modernist-style homes often feel compelled to buy a job lot of white emulsion but Sarah has gone the other way, painting the walls in a rainbow of flamboyant shades: vivid orange in the kitchen, raspberry pink in one of the bathrooms and "Liverpool away kit circa 1998" in one of her son's bedrooms.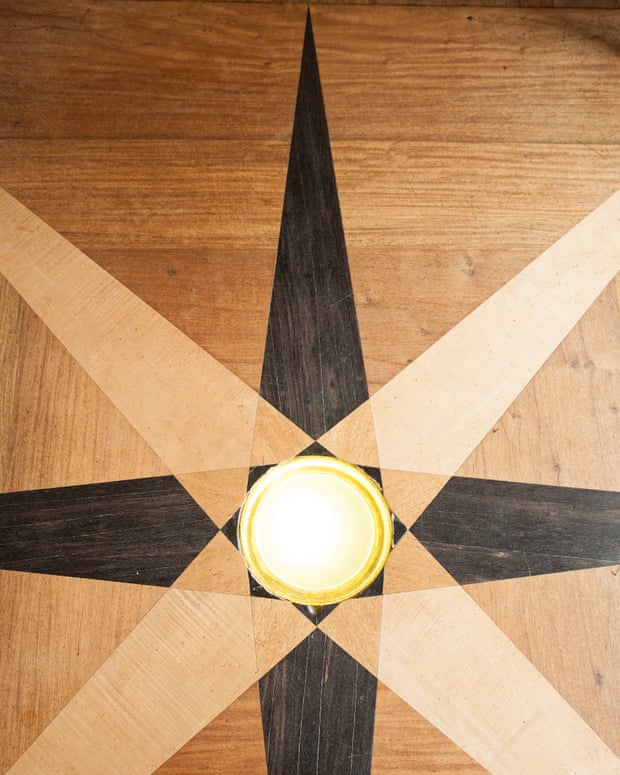 Now the boys have left home the couple plan to sell the six-bedroom house and its five acres of gardens and orchards and move to somewhere smaller. "It is a lovely house but it could take your life over. We used to invite lots of people round for weekends, but now we've become hermits – which is another reason why we shouldn't live here because it's the sort of house where you should invite people round."
Hodgson says she'll miss the house "something awful" – the sense of space, the beautiful grounds, the clever little design details. She opens a cupboard door in the pantry and points to a little shelf which has been specially designed to hang your broom from. "I'm really going to miss things like this." But the uninvited visitors? Maybe not quite so much.
The house is for sale through themodernhouse.com
Reference: Guardian Newspaper June 2017